How to fill in your company profile
Step 1: describe your company
A brief company overview in the Description section will help visitors find your business online and induce getting in contact with you. Strive to list your capabilities and main focus, include a short brand story - this will ensure your business can be found through keywords but also look lively.
In the business profile, fill in as many details on your company as possible such as industry, website, and description.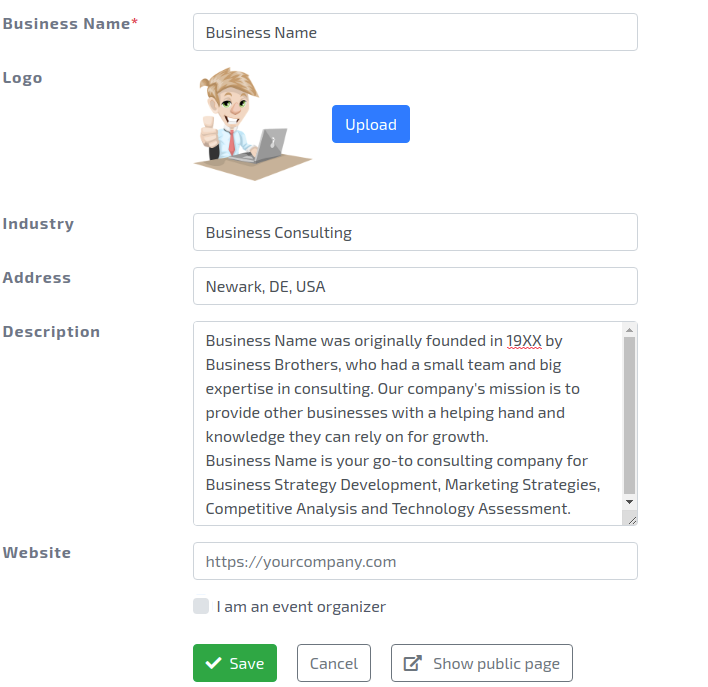 Step 2: add company products and services
Products are displayed on the company's page and can be added to showrooms or embedded into a company website. Adding goods and services into the product section allows people to learn more about your business and capabilities. Sharing options for products also extend to QR codes making it possible to combine offline and online promotions.
In your business menu, find Products and click "Add product". Enter more details of the item to describe it.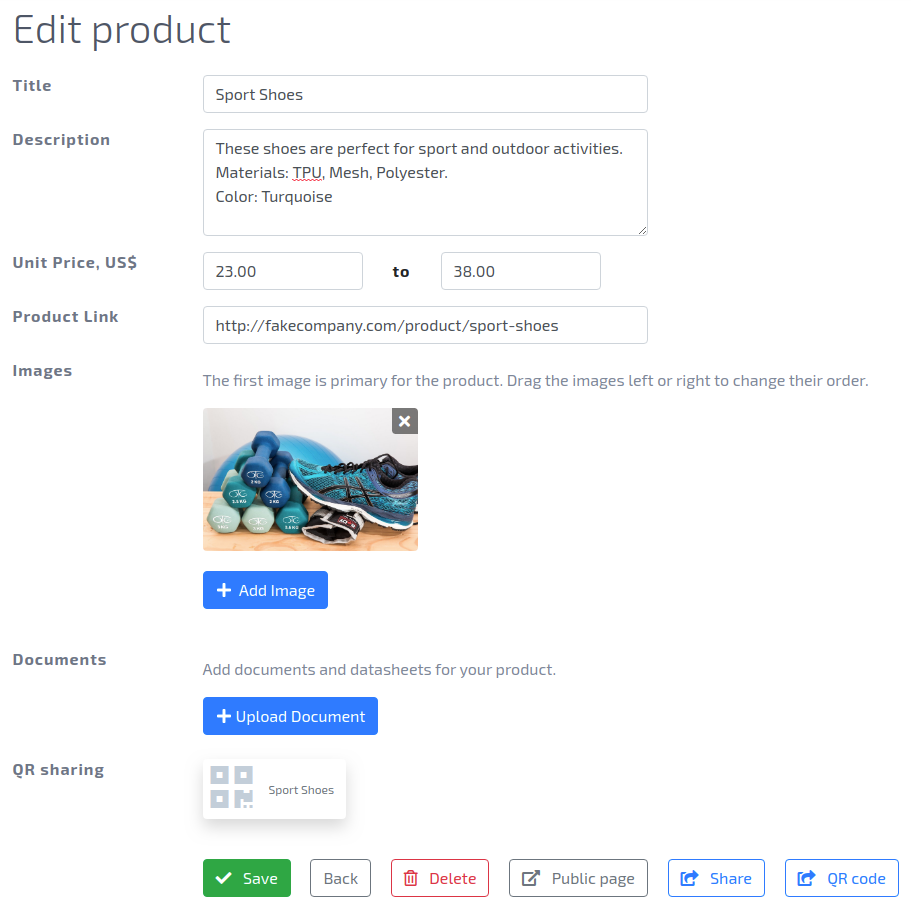 Provide accurate product images, the ones that utilize a solid white background are recommended. If your products require licensing and testing or you simply have quality certificates to display, add them to the "Documents" field on a product's page.
Keep in mind to save a product once finished.
Step 3: upload catalogs and documents
Company documents on Linlet can be viewed online without a need to download files or any special software. All files are accessible right on the company's page and can be used to show product lines, company's certificates, brochures, or presentations. They are easy to share through a URL link or QR code to save time and space on in-person meetings.
Find the documents in the business menu. Press "upload document" to add one. Linlet accepts most common document formats.
For marketing purposes, attach one or multiple business cards to an uploaded document by clicking Edit. This will guarantee that viewers can get in contact with the right person if needed.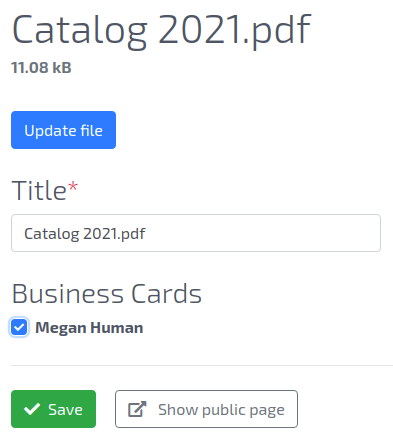 Step 4: add team members
You can add team members, so they will receive their own business cards, which are visible on the company's page. Team members can share their cards and exchange contacts with other people, as well as add a card to their mobile wallet to have it on hand at all times. Contacts that they save will be gathered in the company's Contact inventory making it easy to combine and process all the leads.
Navigate to My Business section and select the team members tab. Press "Add a Team member", fill in their contact information, and then press "Send Invitation".
Once the card is created, your team member will receive an email invitation to join the company. They are required to accept the invitation to finish the process. You can monitor the status of each invitation in the Team Members tab.

Step 5: create a showroom
People can visit and interact with the company Showroom. It is a great way to display products or present your business. Showroom combines multiple elements such as videos, catalogs, products, manager contacts together to create a unified demonstration.
Find the Showrooms tab in the Business menu and press "Create showroom". Fill in the title and description, select a cover image.
You can also try the VR option (beta). Press "Create 3D scene". If you have some 3D Max files of a showroom or trade fair stand of your own, select "Upload" and choose the files. If you don't, you can use one of the default scenes.
Step 6: join events
Linlet is capable of hosting virtual events and trade shows, which are a great lead generating space. Online events allow knowledge exchange and networking with other businesses in your industry.
Find a suitable event and apply to exhibit or join as a visitor. Add the company's showroom to the event's page to better represent the business as an exhibitor.
If you join as a visitor, you can still get in touch with companies participating by finding contacts on their pages.
Was this article helpful?