How does VR showroom help your business?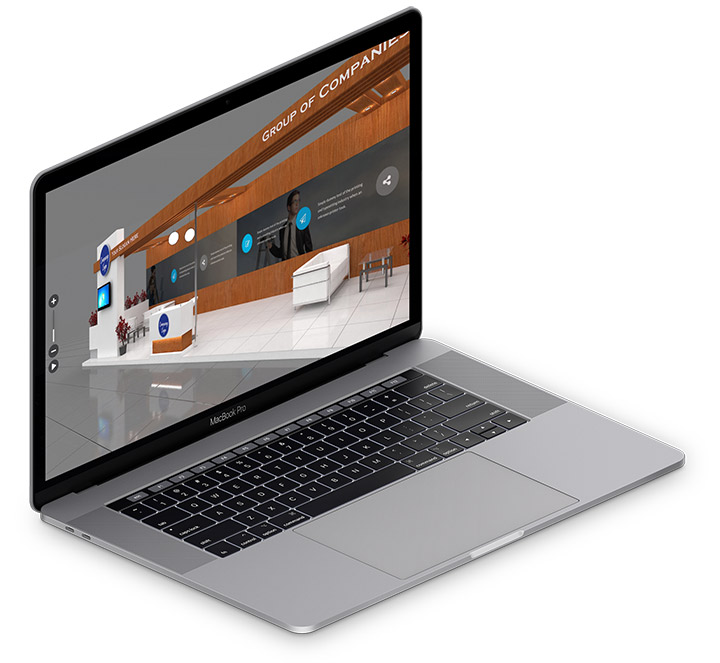 Step 1: Add more value to your online presence
Use interactive showroom to tell your prospective buyer more about the business. Demonstrate your products through 3D models to explain how they look and work in a simple and playful way. Add all important materials into the showroom, so visitors can easily find essential information and documents.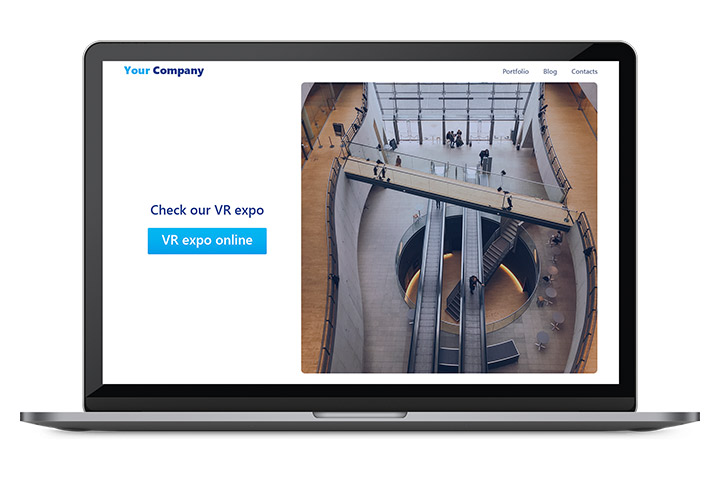 Step 2: Intrigue your online visitors
Embed VR showroom on your site or share it via social networks to entertain and amuse customers. The more time they spend checking your showroom, the better online performance you'll get.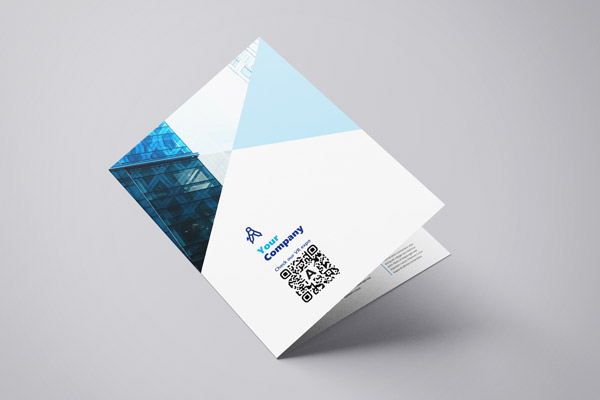 Step 3: Make your printed media great again
Combine VR showroom with your offline marketing via a simple QR code. Not only your prospects will get something to grab on, but you will also be able to check how effective the current printed media is.
Step 4: Learn your clients like ABC
For every showroom, we provide statistics on visiting that allow you to monitor how active and involved prospects are. Compare the results of different sharing channels to narrow down the best advertising strategy.
Step 5: Powerful event exhibiting
Convert VR showroom into trade show booth to attend online events. VR booth can bring you extra leads, expand event time and improve the overall trade show experience. You can also get listed on the event's website to get noticed by more attendees.
Step 6: Display precise information all the time
Use the objects stocked on Linlet to always keep the most up to date info in your showroom. Avoid losing prospects due to outdated contact details or product specifications. VR showroom and all its elements are easy to edit.
Was this article helpful?